PARE - Team Manager training
04/10/2017
---
The next PARE training session is scheduled for Wednesday 25th October  from 2.00 -4.30pm and will be held in Warrington in the  University of Chester's Tucker Building, Room 202.
The training will primarily benefit new PARE Team Managers from:-
·         local NHS Trusts
·         Nursing Homes
·         and Enhanced Training Practices (ETPs)
This will enable new Team Managers to better understand the PARE system and enable them to cascade this information among their own teams of mentor/Educators.
Further dates will be advertised each month and will be run from a variety of locations around the region.
If you would like to book one of the 20 places then please click on the link below and leave your details.

Pennine Care NHS Foundation Trust - Inter Professional Learning Event for students
05/09/2017
---
Oral Care – The Impact on Health and Wellbeing

This session is an opportunity to meet other students and gain further insight into effective Oral Care and the Impact of poor oral care on Health and Wellbeing…
This is a chance for students to exchange views and perceptions.
When will the event take place?
• 11th September 2017 13:30 till 15:30
Where will the event take place?
Learning & Organisational Development Dept.
Horton House, Southlink Business Park, Hamilton street Oldham.OL4 1DE
Facilitated by Amanda McLaughlin who is the Senior Training Manager Uk, RIS Products Limited
Please email caseydunne@nhs.net to book your place
PARE Traning
04/09/2017
---
The Pare team are organising a series of monthly training sessions.
The first session is scheduled for Tuesday 26th September from 2.00 -4.00pm and will be held in the University of Chester's Clatterbridge site, computer suite.
The training will primarily benefit new PARE Team Managers from:-
· local NHS Trusts
· Nursing Homes
· and Enhance Training Practices (ETPs).
Further dates will be advertised each month and will be run from a variety of locations around the region.
If you would like to book one of the 20 places then please click on the link below and leave your details.
Supporting Learners in Clinical Practice Study Day
23/08/2017
---
Edge Hill University, 6th September.
Teaching, learning and assessing in practice is a vital element & process in the experience of many students. Mentorship is integral to that experience throughout graduate, postgraduate, professional & non-professional programmes. A new set of standards relating to mentors will be reviewed.
Programme
· 9.00 – Registration
· 9.30 – Keynote speaker (TBC)
· 10.00 – Overview of the Standards
· 10.30 – Refreshments
· 10.45 – Workshop (4 groups) – Overview of the new Standards
· 12.00 – Lunch
· 1.00 – Awards** (see Website for nomination link)
· 1.30 – Workshop
· 2.15 – Refreshments
· 2.30 – Workshop
· 3.15 – Overview of the Standards Feedback
** Innovation for Practice Learning, Placement Experience of the Year, Outstanding Contribution to Practice
Edge Hill University
20/06/2017
---
Nursing students documents have now gone live
Bolton University
20/06/2017
---
The University of Bolton are planning a Mentor conference for up to 200 delegates on 7th July. There will be workshop sessions repeated 3 times during the day this will include a workshop on the on line PARE.

All Learners Celebration Event
30/05/2017
---
Calling ALL Health & Social Care Learners!
Are you a current learner on a Health and Social care Programme?
Would you like to contribute to future multi professional working and inter professional learning?
Would you like to participate in a Question & Answer Learner panel?
Do you want to share your experience with other learners?
Come and Join us!
Be a part of YOUR event!
Lunch & refreshments provided
Contact Andy Morris Workbased Education Facilitator
Email; andy.morris2@nhs.net
Date: 16th June 2017
09.00 – 16.00
Venue: Liverpool John Moore's University,
School of Health, Main Lecture Theatre,
Tithebarn Building,
81 Tithebarn Street,
L2 2ER
Review of PARE
02/02/2017
---
The University of Chester are hosting two meetings to review the initial phased introduction of the PARE system, from both the NHS and the Academic perspective.
All PEFs and Team managers in the North West are cordially invited to attend.
The dates are :-
Wednesday 15th February, Riverside Campus, CRV 150, 10.00am.
Monday 24th April, Warrington Campus, room TBC, 2.00pm
The PARE team will be in attendance to address any PARE queries or issues.
To register your interest, and request a parking space, please contact Denise Dixon at d.dixon@chester.ac.uk.
We look forward to meeting up with you at one of these meetings.
Merge of CWP and NHS Western Cheshire Placements
31/01/2017
---
The placements that were traditionally associated with the old NHS Western Cheshire Trust  have now finally been merged with Cheshire and Wirral Partnership.  All managers who previously had dual access to the two Trusts should now be able to access all placements from their PARE account without having to toggle between the two areas.
New Implementation Lead
22/11/2016
---

Paul Barber has now been appointed to the role of OnlinePARE Implementation Lead. Paul has over 40 years experience working as a nurse in the North West and as a senior lecturer at the University of Chester. Paul will be working two days per week for the OnlinePARE project. Paul's role will involve linking closely with Trusts/PVIs and universities to ensure a smooth roll-out of the online assessment process throughout the North West.
From early 2017, Paul will be holding regional training sessions for Trust staff and academics.
You can contact Paul by email: paul@onlinepare.net
Android App Launch
07/11/2016
---

We are pleased to announce the launch of the OnlinePARE App. The App is developed specifically for students who attend placement areas with limited access to WIFI and 3G/4G signal. The App will work without an active internet connection, while still offering the same functionality as the web version. Any document updates made by a student whilst offline will sync automatically once the student's device is connected the internet. The Android App can be found on the Google Play store. We have plans to develop an iOS version for iPhone & iPad in 2017.
We are in the process of a phased launch of the App. Currently, first year nursing students at Manchester Metropolitan University are using the app, with other universities and courses to follow in early 2017.
Save time importing student placement data
04/10/2016
---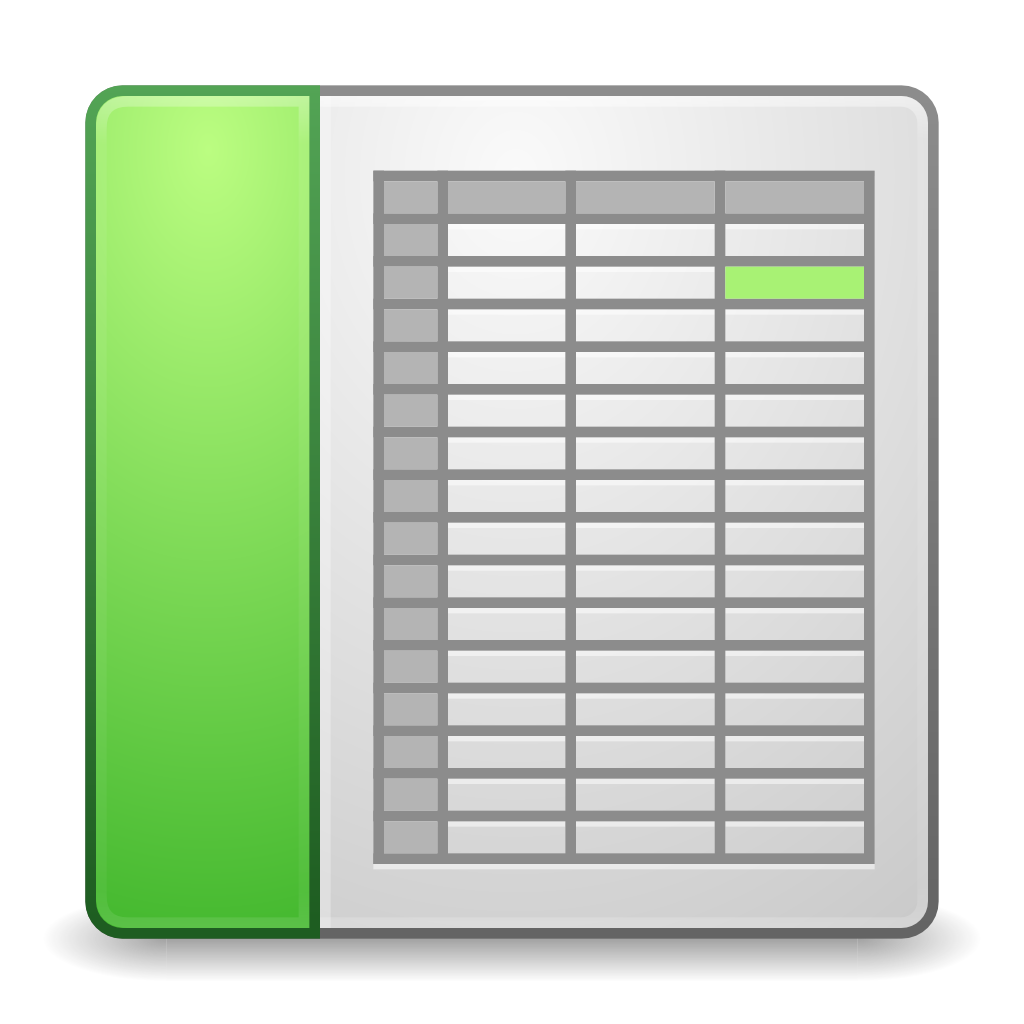 We have released a new feature aimed at saving time for university placement offices. Importing CSV files can be time consuming and requires placements name to match ours. Now there is another option, by using our placement ID in place of the trust and placement it will automatically populate those fields.
You can view our placement IDs in the placement manager. For more information about this new feature please email us: info@onlinepare.net
Manage Placements (PEFs)
19/07/2016
---
We have added a new section under the User tab to enable PEFs to manage their placement areas more efficiently.
The Manage Placements section has these useful features
Bulk import mentors to a placement area
Edit or remove mentors from the placement
View students that are assigned to a placement area
Quick link to assign mentors screen
Help Guides
06/06/2016
---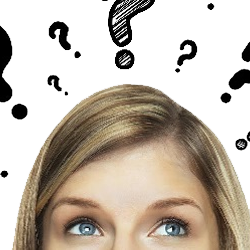 We have extended the number of help guides and videos available to students, trust/PVI staff and universities. We have also made these resources easier to find.
Some of these improvements include:
Quarterly Report
28/01/2016
---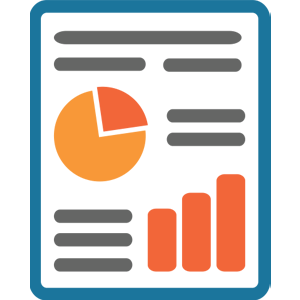 HEI staff and PEFs now have the ability to print a quarterly report for all placements in their trust/organisation based upon all students that attended a placement their during the 3 months of that quarter.
It details completion statistics, profession overviews and individual placement ratings against the previous quarter
Download Any Page In Your PAR
19/10/2015
---
You can now download any page in your online practice document.
You can use this feature to keep for your own records or if you need to get a mentor to complete your page manually whilst out on a spoke or visit, it can be uploaded back to the system later.
Download Reports
09/10/2015
---
HEI and Trust staff can now download a statistical report to PDF.
The PDF contains a table representation of the results as well as graphical chart which can be used in meetings to monitor and improve the student experience for the future.
Download Your Full PAR
10/08/2015
---
On your dashboard, you can now download your full practice document as a whole.
This option becomes available to you when your complete your document for the entire year.
Once everything has been signed off you can then download this to keep for your own records or to hand in to your practice office as portfolio evidence.
Certificate Of Placement
05/08/2015
---
Students are now able to download a certificate of placement as a PDF file which highlights that they have completed an evaluation of their practice learning experience whilst on their hub placement.
They can keep this in their portfolio of work as proof of all the trust and placement areas they have attended whilst at university
PAR Pilot
15/07/2015
---
The Online Practice Assessment Record for Cheshire and Merseyside Student Nurses has now reached the Alpha stage of development, and will be functionality tested by a small group of students and mentors from Chester University and Edge Hill University before being formally piloted in some areas from September 2015.
The PARE team are also developing multi-professional versions of online practice assessment documentation for professions such as Physiotherapy, Midwifery and Social Work, used in a number of Universities such as UCLan, Salford, and Manchester. The aim is to have the first of these documents online by November 2015, with a rolling programme of development for other groups and universities thereafter.
If you require any further information on the above developments, please contact m.brownsell@chester.ac.uk or the PARE team.
Raising Concerns In Practice
04/06/2015
---
It is sometimes hard to know what to do when students feel something isn't quite right on placement so we have now put together a detailed guide for learners to help students follow a procedure set out by Heath Education North West.
This can be found on your dashboard on the left in red.
Evaluation
18/02/2015
---
The Evaluation element of the PARE Tool has reached an exciting stage with three North West HEIs implementing the tool. Currently, University of Chester, Edge Hill and Salford University are introducing the tool to their nursing students.
From March 2015 two more North West organisations, namely University of Cumbria and Manchester Metropolitan will each be bringing up to two further cohorts of their nursing students online.
Liverpool John Moores University will be bringing their Nursing students online in May 2015.
Allied Health Professions
18/02/2015
---
We are delighted that two North West HEIs have introduced the Evaluation tool to the following AHP departments:
University of Salford: Introduced a cohort of Physiotherapy students to the tool in January 2015. Edge Hill University: A cohort of Operating Department Practitioner students are intending to utilise the online evaluation tool during their May 2015 placement.
Training Guides
18/02/2015
---
The PARE team are pleased to offer the following link which provides all academic and Trust staff with access to online training tutorials which cover all functionality within the Evaluation aspect of the tool. We ask that all PEFs and academic leads cascade this link to the staff involved in monitoring student placements to further their awareness and understanding of how to use the online tool.
Link to PARE training resources: Training Resources
Further News
18/02/2015
---
The PARE team will be facilitating working groups involving North West AHPs from late February - July 2015 in order to bring their students online. Continuous updates from the PARE site will be directed towards Placement areas and the HEI Academic Links for each profession.
---